Any home built in the past five to 10 years, likely has this color or some similar shade of it covering the walls inside.
The greige color has been the go-to choice of the last few years. And while there are still plenty of fans to this all-around base color, homeowners appear to be craving more color to liven up our gray worlds.
So, where and what should you paint?
Home stager and designer Krisztina Bell, owner of No Vacancy Home Staging and Virtually Staging Properties in Atlanta, recently joined the Housing Muse Podcast to go room-by-room in offering up some paint color ideas. 
We covered a lot of paint colors in episode #24! As you listen in, find this cheat sheet below of some of the colors raised as inspiration for your spaces.
Base interior colors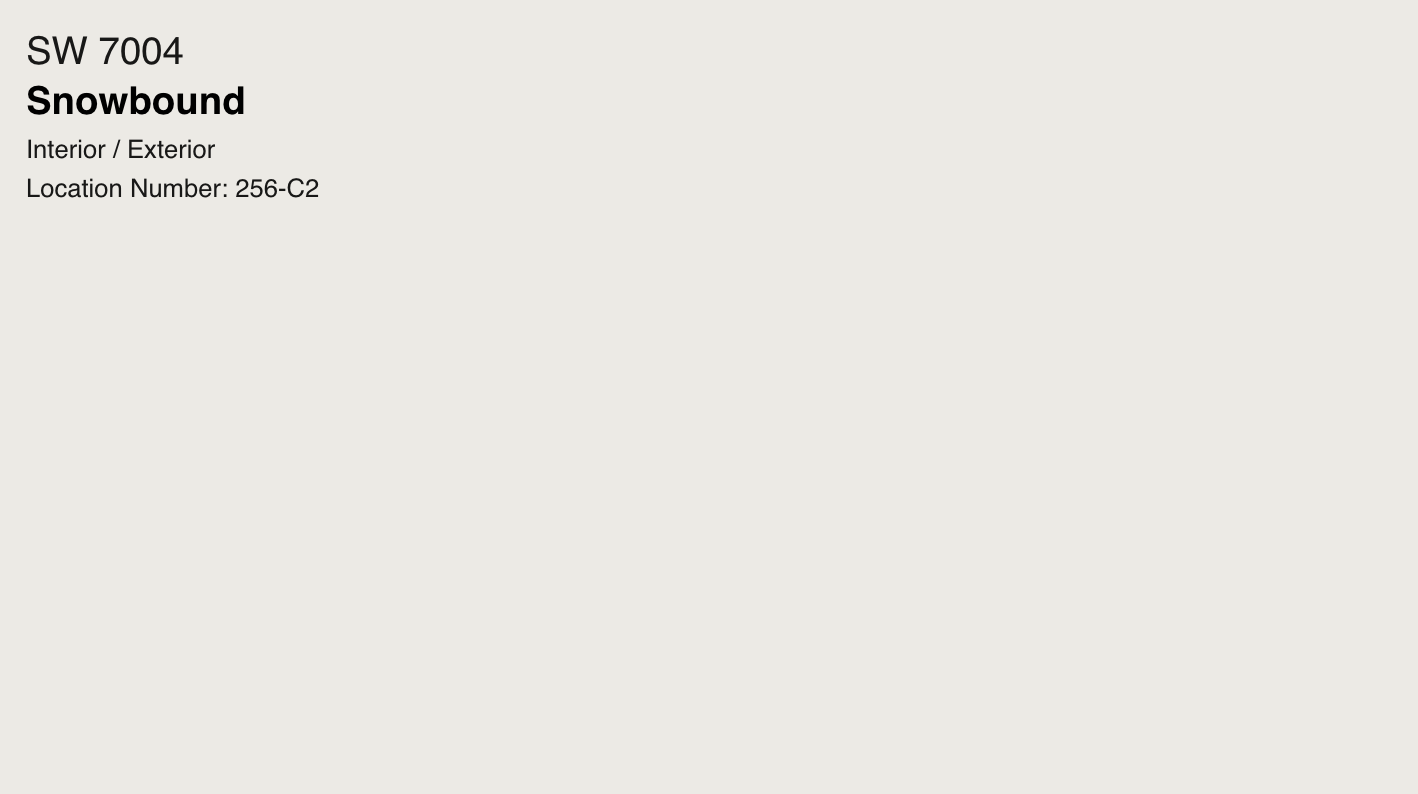 Laundry room
Bedroom
Home office
Kitchen
Accent walls
All-around favorite color
Photo credit: Sherwin-Williams
The trendiest choice: Black paint  
Photo credit: No Vacancy Home Staging
Download the PDF from Krisztina Bell with some of her hottest paint picks of Sherwin-Williams colors.